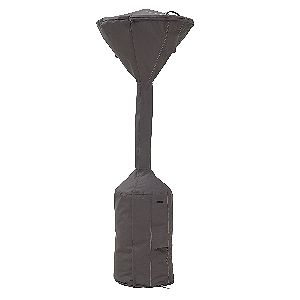 Getting the best patio heater cover for your outdoor heater is key to increasing the longevity of your heater, and to keeping the heater clean, functional, and protected from pests. Covers are usually fairly inexpensive, and while most outdoor heaters are capable of withstanding the elements, adding a cover to your heater will almost certainly be an excellent investment. There are a few different styles of heater cover, depending on the type of heater you have, the size, etc. We will look at these variables, but regardless of heater, by far the best line of patio heater covers is the Classic Accessories Ravenna line of covers [Amazon Link]. They aren't cheap, but they look great, work really well, and most important, they are protected under a lifetime warranty. It's hard to beat that!
For a complete review of the Ravenna cover, please see our reviews section below.
[Read more…] about Patio Heater Covers – Which are the Best?