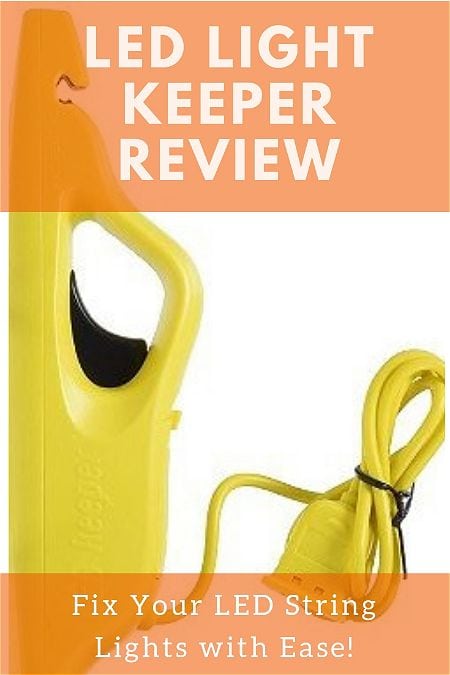 LED Light Keeper Review
LED lighting strings have been taking over Christmas tree and other holiday lighting market for years. They come with the usual benefits of this type of bulb: bright, cool light with a long life. They also, however, develop the usual problem: dead bulbs, defective sockets, and blown fuses- leaving many of us with a half-lit pre-wired strings of lights. The LED Light Keeper was invented with the goal of helping frustrated decorators find the bad spots in the strand, check it, and repair or replace the problem section or bulb. In this article, we'll do an LED Light Keeper Review, and see if the magic of this idea holds up in real life.
[Read more…] about LED Light Keeper Review: Stop Throwing Out Your Broken String Lights!