Water temperature? 104'F. Bubbles? check! Bubbly? check! Sounds like it's about time to climb into the hot tub. But wait, what is that… ugh, slimy scum in the tub? Do you want to get into that?! Neither do we.
Oily Hut tub scum can be pretty nasty stuff, and will completely ruin your urge to get into the spa after a long day at work, or a long day at leisure.
Fortunately, it's easy to fix, and easy to control with a little foresight. In this article, we'll look at how to fix various types of hot tub scum, and how to prevent the issue going forward. We'll also discuss scumbugs and scumballs, which are a must for hot tub owners. These little bugs help keep water clean, and help you save money by reducing the need for constant chemical treatments.
Where Does Hot Tub Slime Come From?
Body Products
The most common source of hot tub scum is sunscreen, body lotion, makeup, conditioners, and all of the other products people slather over their body over the course of the day. These all get into the spa, and the result is an oily, disgusting mess.
Chemical Imbalances
No, we don't mean that you forgot your meds!
We mean that your hot tub may not be properly balanced and chemically aligned, in terms of pH and chlorine/bromine levels. See our guide to hot tub chemicals and get those levels under control.
Food Particulates
Were you eating chips and salsa before getting in the spa? Perhaps you managed to take a bit of that residue in with you? Over time, food particulates and small bits of food and drink can accumulate in the spa.
Keep your food on a hot tub side table, and be sensible about what foods you choose to eat around the hot tub.
Filtration Issues
Be sure to check your hot tub filters to ensure that the water is being properly filtered and that your filters are working well. Replacing old filters can make a huge difference in hot tub water quality.
Metals in the Water
Of course, metals are present in all different types of water. However, depending on your source of water, you may have excess levels of certain minerals.
Mold
Occasionally organic matter can get into the water, and can thrive in certain conditions. White film on hot tub walls, and in the water itself, are a sign that you've got mold.
Rainbows of Scum! The Various Types of Hot Tub Scum and Foam
Brown Scum
If you have a brown shaded ring around the edge of your hot tub, or a brown layer on the top of your hot tub water, you've got a problem with your pH levels. The pH of your water is too high, which can cause any iron deposits present in the water to react with the water, resulting in a brown/red slime at the water line.
How To Fix Brown Scum
Decrease your pH with a pH reducing chemical like Leisure Time's Spa Down. This will reduce the interaction with the metals and the water, and your brown scum will go away.
Last update on 2022-08-17 / Affiliate links / Images from Amazon Product Advertising API
---
Green Scum
Like brown scum, if you have green scum present in your water, you've almost certainly got metal like magnesium or copper interacting with the water in a negative fashion. Just as copper roofs take on a green patina over time when exposed to water, copper in the hot tub water will take on a greenish tint in some circumstances.
This green cast to your water can frequently occur just after doing a hot tub shock, which is a real frustration.
In rare instances, algae may cause green slimy residue across your tub, though if you're diligent using your hot tub cover, algae shouldn't be an issue.
How to Fix Green Scum
If you've got green spa scum, it's best to use a Pool and Spa Stain Remover to get rid of the scum. You can supplement that with a Spa Metal Remover to amplify the spa purification.
Last update on 2022-08-15 / Affiliate links / Images from Amazon Product Advertising API
Preventing Green Scum from Occurring
The easiest way to fix green scum is to prevent it from occurring. Use an inline water filter when filling your hot tub and you can greatly reduce the presence of green hot tub scum.
Last update on 2022-08-18 / Affiliate links / Images from Amazon Product Advertising API
---
Aqua Scum
If your spa slime is in the cyan spectrum, you may need to clean or replace your filter. This shade of scum can be caused by a variety of factors, but ultimately it's the filter's job to get rid of this. If you've got blue-green scum, try cleaning or replacing your filter.
How to Fix Cyan Scum
Try using a filter cleaner solution to get rid of any residue on your filter. If that doesn't help, it may be time to replace your filter.
Last update on 2022-08-15 / Affiliate links / Images from Amazon Product Advertising API
---
White Water Mold in Hot Tub
If you have white scum on the sides of your hot tub, you are probably infected with white water mold. In this case, the best thing to do is to give your hot tub to your neighbor and get a new hot tub.
Ok, maybe not.
How to Fix White Film on Hot Tub Walls
White water mold is a pain to get rid of! To remove it, you'll need to empty out all the water from the tub, give everything a serious cleaning, and clean or replace your filters. Exposing the surfaces to sunlight for some time will help as well.
Once you've got everything as clean as you can get it, refill the tub. Use spa shock on the fresh water, and get your pH levels in balance. From there, you should be free of white water mold.
---
Hot Tub Foam
Is your hot tub looking more like a bubble bath than a spa?
Often this is caused by excess soap from body lotions, shampoos, detergents, and the like.
If your water is testing low on pH, this is more likely to occur. And you should also check your calcium levels, as low calcium can encourage foamy bubbles.
Last update on 2022-08-15 / Affiliate links / Images from Amazon Product Advertising API
Controlling Spa Slime Before it Occurs
The easiest way to control slime and scum in your hot tub is to prevent it before it occurs. This can be done in a few different ways, and we will look at the major options here.
Ensure Your Spa Chemicals are Balanced
This is perhaps the most important task you can undertake in order to keep scum and slime at bay. Here's a link to our guide to hot tub chemicals.
Get a spa and pool test kit, and use it regularly.
Last update on 2022-08-15 / Affiliate links / Images from Amazon Product Advertising API
---
Shower Before You Get in the Tub
Stop the body chemicals, soaps, and gunk from getting in the tub by asking your guests to shower before they get in the spa.
By taking a quick rinse-off shower before you climb in the hot tub, you can ensure all those body chemicals and sunscreen are gone, and that they're not infecting your spa.
You can have your guests run inside and take a quick shower in the bathroom. But that's super inconvenient, and you don't want wet people trudging through your house.
Instead, set up a simple outdoor shower (or a not simple one, if you want to go crazy).
Outdoor Shower
There are a ton of quick-connect outdoor showers on the market nowadays, simple designs that hook up to a garden hose spigot and make having a quick rinse-off a breeze.
Last update on 2022-08-15 / Affiliate links / Images from Amazon Product Advertising API
With these showers, the water is often cold, making the outdoor shower a not particularly pleasant experience. It's a good idea to leave your garden hose in the sun so that the water in the hose will warm up. Then when you shower, you'll get at least a minute or two of reasonably warm water for the shower.
After a few minutes, the water will warm back up in the hose and it will be ready for the next user.
---
Clean Your Hot Tub Periodically
Giving your hot tub a regular cleaning is a necessity to good hot tub maintenance. A hot tub vacuum is great for those larger deposits, but you can also use a standard hot tub cleaner and a sponge to hit the side walls where the surface of the water meets the tub — that point where the scum gets deposited.
And while you're cleaning your tub, be sure to give some love to your filters as well, and your lines and jets. You should periodically be flushing your spa jets and lines to ensure they aren't getting nasty.
Last update on 2022-08-15 / Affiliate links / Images from Amazon Product Advertising API
---
Skim Your Water
Use a spa skimmer on the surface of the water to gather up anything that will stick to the skimmer. You should be doing this every couple of days when the spa is in regular use.
Last update on 2022-08-15 / Affiliate links / Images from Amazon Product Advertising API
---
Shock Your Spa
Spa shock (we quite like the Leisure Time Spa Shock) will clean up a lot of the issues people run into with scum, slime, and other water problems in their spa. Most recommend shocking your spa water on about a weekly basis when in regular use, or as needed if it goes out of chemical alignment.
Last update on 2022-08-15 / Affiliate links / Images from Amazon Product Advertising API
The Trouble with Spa Shock
Keep in mind, though, that sometimes Spa Shock can create problems of its own. As we mentioned above, sometimes by shocking your spa water, you can actually produce the Green Scum issue!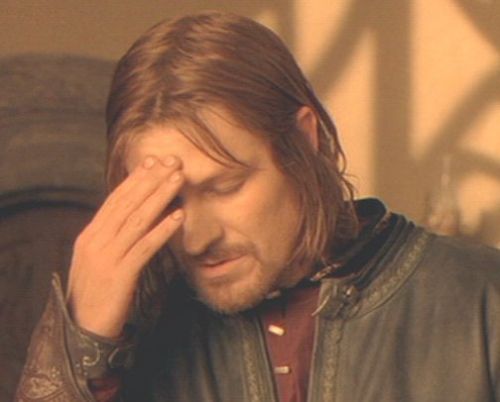 Oxidation of copper in the water can be triggered by spa shock chemicals, producing a green cast and slime. If that occurs, you'll probably want to treat with spa metal remover.
---
Hot Tub Water Clarifiers
Water Clarifiers use Chitosan, which made from crab shells, to clean up cloudy scum from the water. The chitosan absorbs oils from sunscreens and body lotions and clears up the water. Sorry vegans!
Last update on 2022-08-15 / Affiliate links / Images from Amazon Product Advertising API
---
Hard Water Treatments and Scale Removers
If your hot tub slime is being caused by the presence of metals in the water, a water softener will help remedy the situation, and get your water looking perfect.
Last update on 2022-08-15 / Affiliate links / Images from Amazon Product Advertising API
ScumBugs and Scum Balls for Hot Tub Water Maintenance
Ok, you've got your water looking great, and are regularly testing and treating the water to keep things on track. But the bills for spa chemicals are through the roof!
There's one additional solution that is quite simple but has a significant impact. Throw in a scum bug or scumball.
These spongey items will passively remove and control hot tub slime, and improve your water quality.
What is a Scumbug?
You know how when some Evil Mega Oil Corp has an oil spill in the ocean, they deploy chemicals and microbes to clean the spill? Well, a scum bug is essentially the same thing, but for hot tubs, and of course, on a much smaller scale.
Scumbugs and Scumballs are two products that hot tub owners can use to clean and control their tub scum, reducing the need to constantly use expensive chemical treatments.
Scumballs and scumbags prevent the buildup of unsightly and unhygienic scum on the surface of the water and around the water line.
Can You Just Use a Regular Sponge to Make a Scumbug?
In general, it is NOT possible to make a DIY scumball or scumbug at home unless you have access to different types of polyurethane. This is because scumballs themselves are a special type of synthetic sponge that attracts the natural oils produced by humans and other animals.
Trying to substitute the polyurethane with more organic materials or essential oils is not effective and is just a waste of materials.
How to Use a Scumbug
These water cleaners are often charming-looking and are very simple to use. Some of these can be reused indefinitely if you're good at cleaning them, though some deteriorate over time.
Often users leave them in for a couple of months and then replace with new ones.
Here's what you need to do to use these buggers:
Place the scumball or scumbug in the hot tub water and let it remain in place when the hot tub is not in use.
Remove the scumball or scumbug when it starts to get dirty.
Clean the scumball or scumbug.
Return the scumbug to the hot tub and let it work its magic until it gets dirty again.
Follow your scumbug manufacturer's recommendation for usage time, and throw away when expired.
There, it is as simple as that, although there are some caveats.
Users of scumballs and scumbugs should be sure to pick a scumbug that doesn't deteriorate rapidly and follow the instructions.
Run the Jets
Many users find that their scum bugs work better if the jets are periodically run while the scum bugs are inside. The movement of the water can help get the oils moving in the water, and can get the scum bugs to absorb more gunk and ick.
Check the Time of Use
If the manufacturer says the scumball should only be used for three months, then that is how long it should remain in the water. Don't try to stretch the time, just pick up another package. If the scum bug disintegrates, you have a different, but no less nasty mess to clean up.
And of course, be sure to clean the scumbug regularly to avoid buildup.
Another thing to consider is that larger hot tubs might require more than one scumball or scumbug. This is especially true if many people use the hot tub, or it sees frequent use.
How to Clean a Scumball or Scumbug
If you're lucky, your scum bug will be easy to clean by just rinsing it with warm water in the sink. But often that's not the case, and you'll need to step up the cleaning level.
Soap and Water
The next option is to clean the scum bug with soap and water, which will often be much more effective at cleaning the sponge.
The problem is that the sponge can absorb the soap, even if you wring it out really well, and when the scumbug is placed back in the tub, you can run into a hot tub foam issue.
If you're going to wash the scumbug with soap, really do your best to get all the soap out, squeeze it reallllly well!
Scumballs that come from hot tubs with heavy use might need to be scrubbed two or three times to get rid of all of the oils that can be absorbed by the ball.
Washing Machine
Some find that putting their scumbug in the delicates bag, and washing the scumbugs in the washing machine on delicate is an effective way of cleaning the sponge. When they come out of the wash, they're ususally pretty warped and misshapen, but after a few minutes of soaking in the hot tub, they typically regain their shape.
Vinegar Cleaning
Some individuals recommend using vinegar to scrub it, but hot tub owners should be careful. Sometimes, the acidity of the vinegar can eat away at the scumbug, causing it to become less effective over time.
Just be sure that you do not squeeze the scumbug or scumball back into the hot tub water. That will accomplish nothing!
Replacement
Sometimes it's just easier to toss your scumbug after a couple of months and replace. They're not particularly expensive relative to hot tub chemicals, and with a completely fresh scumbug, you don't need to worry about cleaning and the risk of hot tub foam.
Recommended Products
There are a bunch of scum bugs on the market, with some working better than others. Here is a list of high-quality options that will keep your spa sparkling!
Last update on 2022-08-15 / Affiliate links / Images from Amazon Product Advertising API
Conclusion
Hot tub scum, spa slime, and foam can be pretty easily dealt with if users are diligent at maintaining their hot tub chemical balance, and if people are careful to rinse off before jumping into the hot tub.
By using scumbugs and other scum-control sponges, you can save money and time dealing with chemicals, and keep your water looking divine!
---