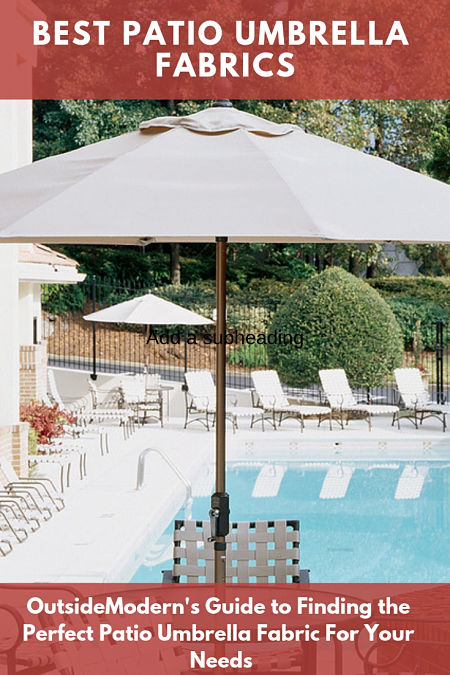 A high-quality patio umbrella or cantilever umbrella can be a wonderful accent in a patio or garden space. An umbrella can bring a great deal of color and style to a backyard area. However, many patio umbrellas are made of inferior fabrics and are not treated against harsh UV rays, water, salt, and the elements. They quickly break down or fade to the point of being an eyesore. What is the best patio umbrella fabric to buy?
In this article, we will look at several common patio umbrella fabrics and consider which ones are right for your needs and budget.
Of course, in some areas, such as the Arizona Desert, virtually any outdoor fabric will deteriorate eventually if left out in the sun. The question is, which patio umbrella fabric will last the longest and look the best?
[Read more…] about Best Patio Umbrella Fabric For a Long Lasting Umbrella