Davis Vantage Vue Review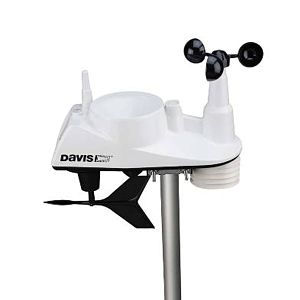 The Vantage Vue 6250, from Davis Instruments, is a weather station that will be a perfect addition to any yard because of its incredible feature set. Unlike more basic weather stations, the Davis Vantage Vue comes with the ability to measure almost any weather phenomenon, not just rainfall, temperature, and humidity. Most measurements are updated in less than 3 seconds, making it perfect for the savvy independent forecaster.
The major takeaway from this weather station is the absurd amounts of data which it can transmit, especially historical, and looking at periods of over 25 days. If you're a data kind of person, then the Vantage Vue 6250 may be for you.
The Davis Vantage Vue 6250 won the Best Wireless Weather Station in our Review Round-Up.
Let's take a look at some of the details.
[Read more…] about Davis Vantage Vue 6250: Review and Information