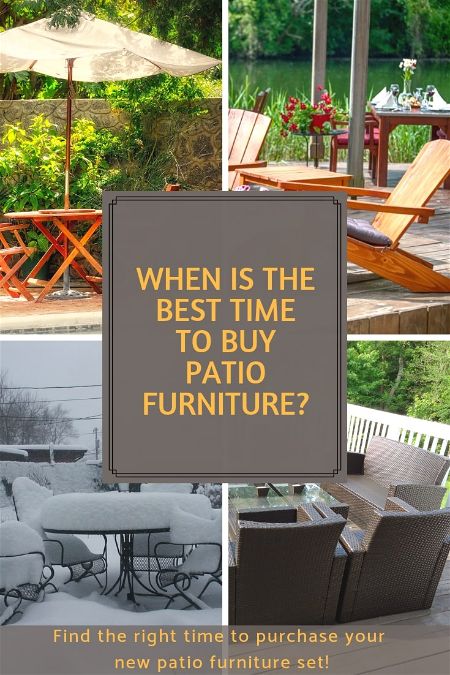 Is your current patio furniture on its last legs? Saving up for a set and hoping it goes on sale? Time for a gorgeous new patio furniture set, but unsure when the best time to buy patio furniture is? The bottom line is that it depends where you are buying.
If you are shopping in a brick and mortar store, generally you want to buy in your patio furniture during sales in the early to mid-fall. But, if you are shopping online, you may find even steeper discounts when you wait into the mid-winter.
You may want to keep that furniture hobbling along until winter in order to get the best deals on the best patio furniture brands!
[Read more…] about When is the Best Time to Buy Patio Furniture?