Here are a bunch of great tailgating tips to keep in mind as the season ramps up!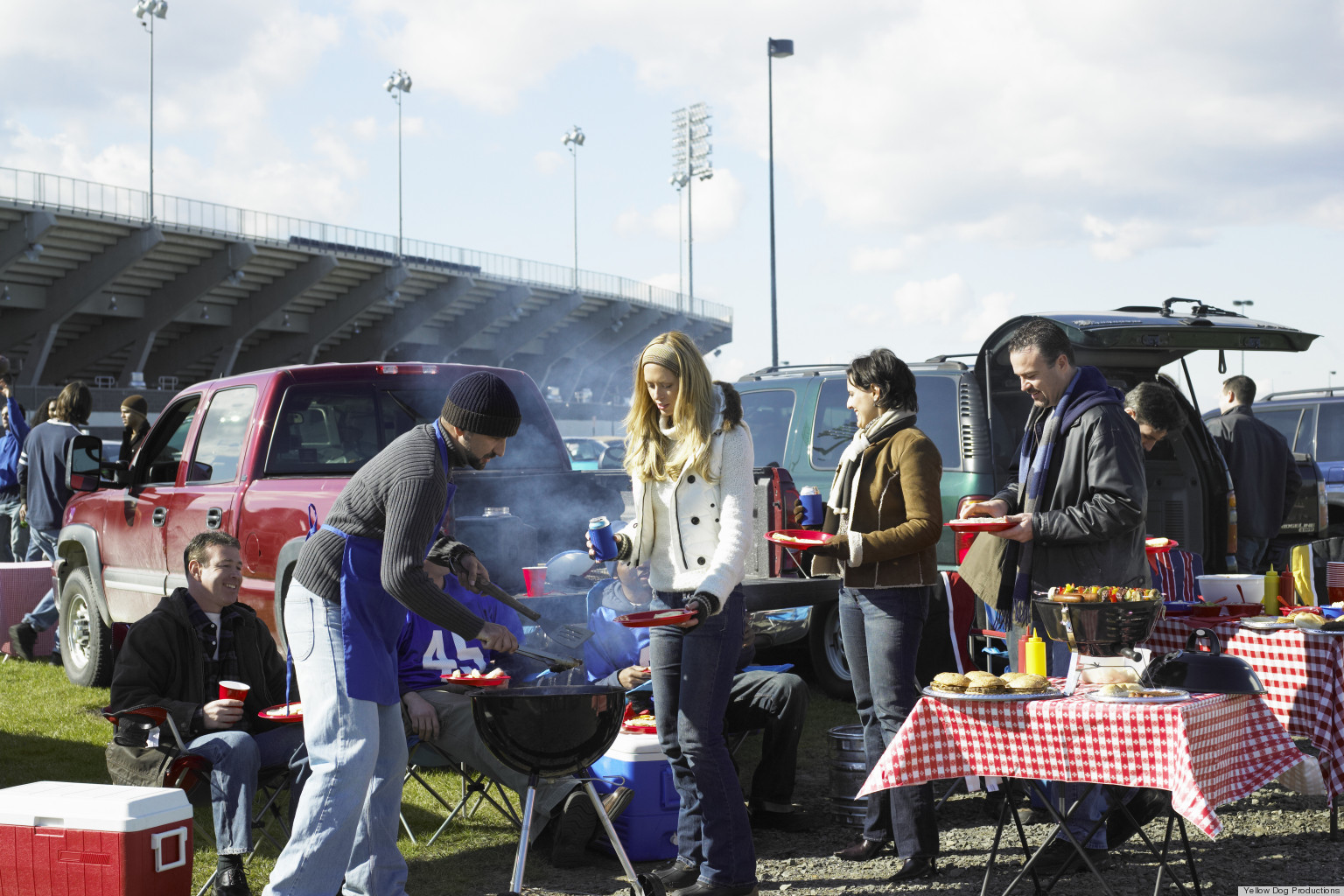 Get organized the day before. Figure out what you're going to make, what you need to buy, and what you can prep and pack beforehand.
2. Prep prep prep!
The day before, pull out the chef's knife, have a glass of wine, and get to it. Cut, marinate, arrange, and package as much as possible the day before.
3. Check Your Grill Fuel!
Make sure you've got enough charcoal or propane to keep the fires burning throughout the cooking process. If you're still deciding on a grill, be sure to check out our Charcoal Grill Guide, and our Tailgating-Focused Portable Gas Grill Guide.
4. Pack Your Cooler Right.
Clean out your cooler as much as possible, and get to packing it. Proper arrangement can help keep temperatures regulated, and will help fit as much as possible.
5. Plan to arrive 3-4 hours early, and to stay 1-2 hours after the game.
Figure you're going to need to get there early to get your grill going and all the food cooked, and plan to spend some time after the end of the game to clean up, relax, and sober up before heading home.
6. Find a good parking spot that will allow friends to congregate and will leave room around the grill
The earlier you arrive, the better. If you can park near a patch of grass, that's an additional plus. Make sure you have enough room for your friends, and the grill, and be sure to consider wind direction when picking a grill location.
7. Send out your phone's location to your friends
In the flustercuck of cars in the parking areas outside stadiums, it can be very hard to find friends. Share your phone's location to make it much easier, but be sure you share your location only with the right people.
8. Meet your neighbors and make friends, and don't be an ass!
Get to know your neighbors, and use the early arrival time to make new friends (even if they are fans of that other team…). Don't be an ass, and hopefully they won't be either.
9. If cooking with charcoal, get the grill going ASAP to give it time to get to the right temperature
If you're going to be cooking with charcoal, get the grill going as soon as possible, as it can need as much as an hour for coals to get down to the proper temperature for cooking, depending on what you're making. If you need help selecting a charcoal grill, check out our reviews here.
10. Clean up!
Be sure to bring bags for trash, recycling, etc. and get everything out of there.