Patio umbrellas are essentially large fabric sails attached to a base weight and maybe to a table. Strong wind gusts can do great damage to a patio umbrella (and to those sitting nearby, if the umbrella lofts at the wrong time!) Due to this issue, most market umbrellas sold are vented in some way. A vented patio umbrella is designed to allow air to flow through the umbrella, and exit out through the vent. This helps keep the umbrella stable during gusty conditions and also encourages fresh air to flow around the umbrella, keeping the air cool and comfortable.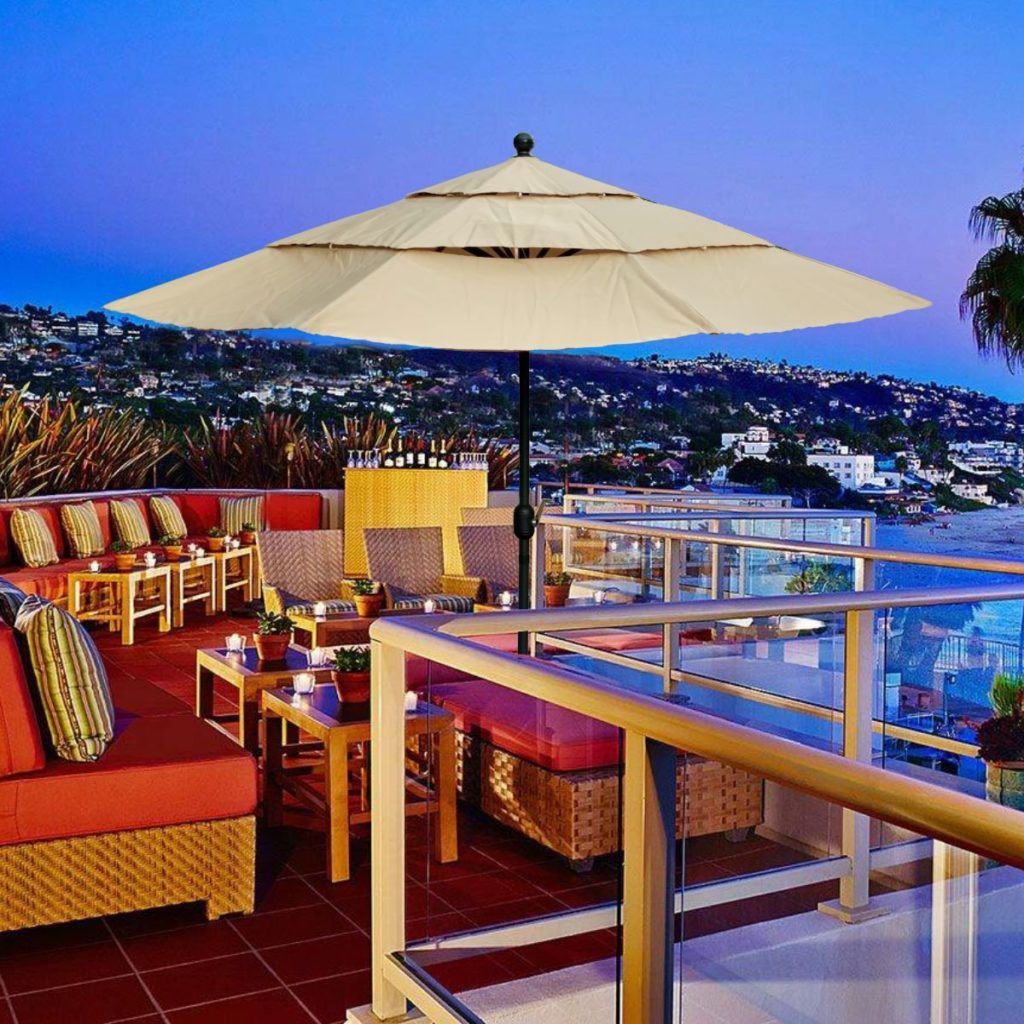 In this article, we will look at a few different umbrella venting options, and discuss the pros and cons of each.
[Read more…] about Vented Patio Umbrella Guide: Keep Your Umbrella From Sailing Away!