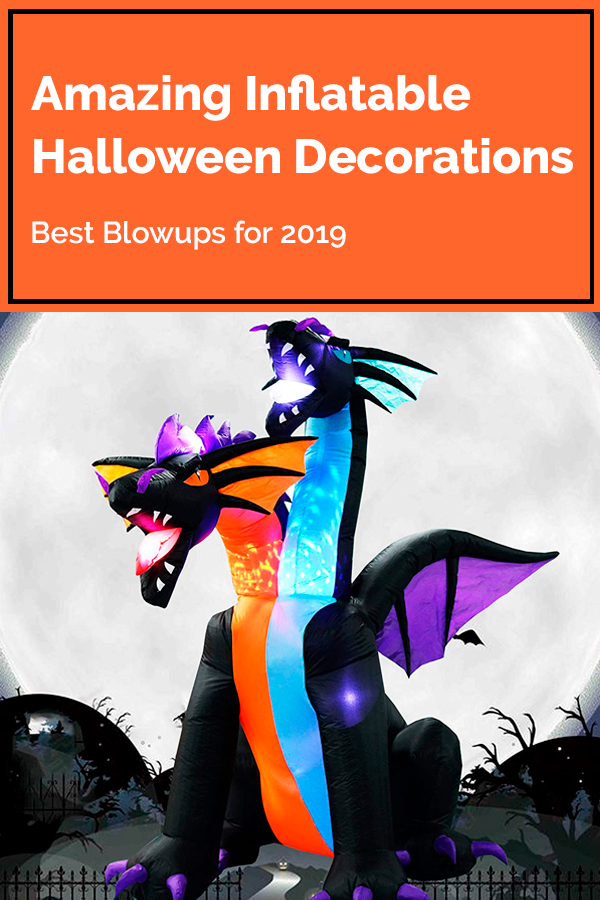 This year on Halloween when the neighbor's stop over for trick-or-treating put a little fright into them (or a big one!) with an amazing new inflatable lawn decoration. Use this guide to find the best inflatable halloween decorations for your yard.
Each year the technology improves and inflatable outdoor lawn decorations become more attractive. The halloween 2019 offerings are energy efficient, weather resistant, and effective at putting a scare into kids. These new inflatables also don't require much installation besides opening the box and plugging them in. However buyer beware on cheap models as weak blower fans, poor construction, and blowouts plague cheap knockoffs.
This buyer guide is broken into two sections. The first part looks at the best lawn decorations you can blow up on Halloween and the second section looks at some super fun inflatable archways that can turn any porch into a Halloween party fast.
Best Inflatable Outdoor Halloween Decorations
Our pick for the best halloween yard inflatable is this Inflatable Cat w/Moving Head. While not as large as some of the supersized inflatables on the market, this fun cat isn't plagued by the problems encountered by those towering terrors. Homeowners are happy with this mean cat and appreciate how easy it is to blow up. The cat is about 9 ft long and has eyes that light up in the dark.
Last update on 2021-07-21 / Affiliate links / Images from Amazon Product Advertising API
[Read more…]

about Best Inflatable Halloween Decorations for Outside 2019